The Hottest Greenwall Uses of Summer 2021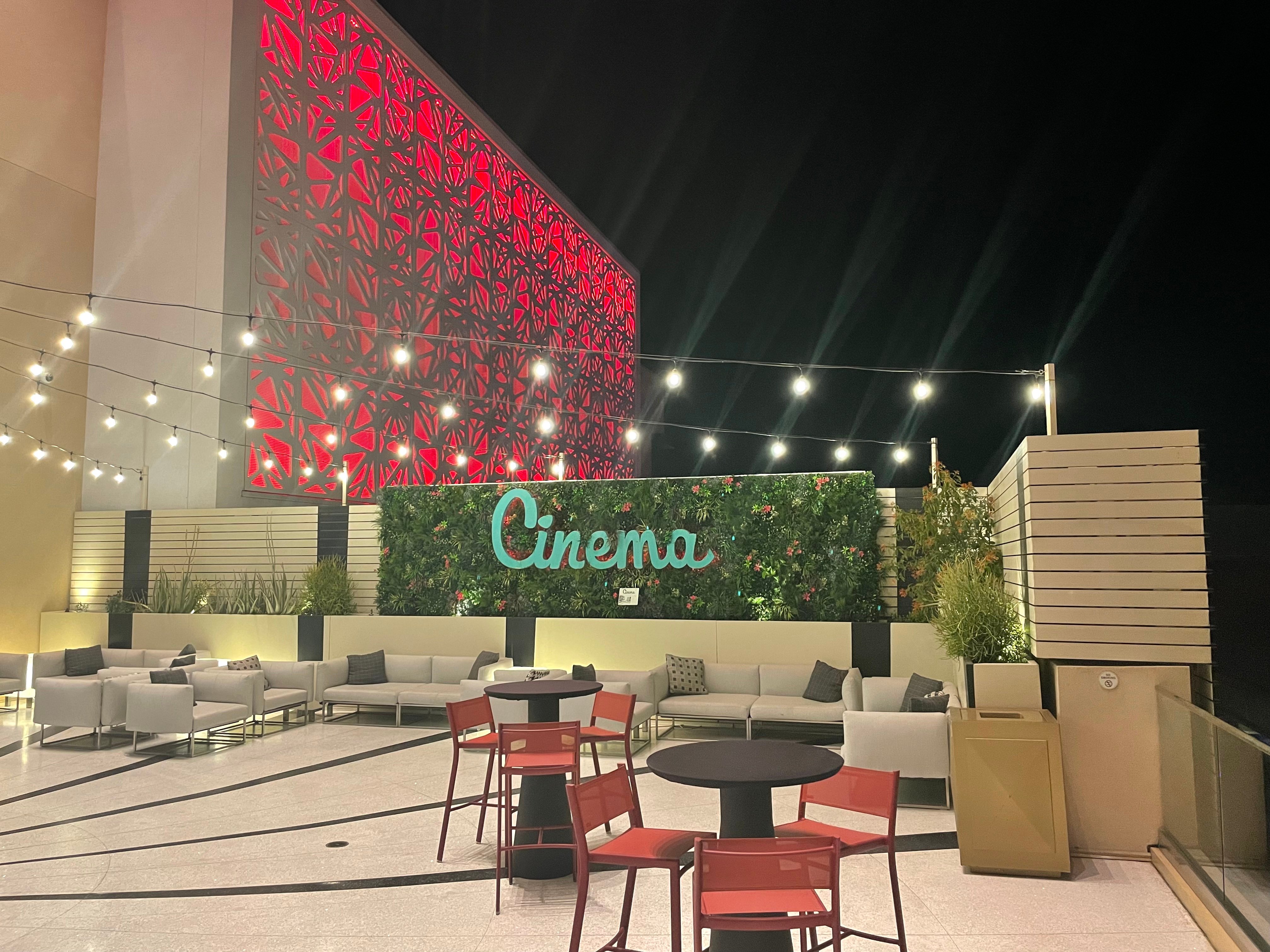 The Trendiest Green Walls Around The Country
As the Season Winds Down, We'll Take a Look Back at Some of The Most Popular Green Wall Applications of Summer 2021.
1. Signage Backdrop
Green walls are playing an essential part in today's design projects. Many projects include at least one space that is earmarked for a green wall or some form of biophilic design, but often because of the costly ongoing maintenance or initial installation costs, Green Walls are the first design elements to get cut. In these instances, VistaFolia is the perfect, green element to add. VistaFolia offers instant impact with as little as 9 sq. ft. of product. A green wall that provides quick installation without the need for plumbing or maintenance onto literally any surface at a fraction of the cost of most green wall projects.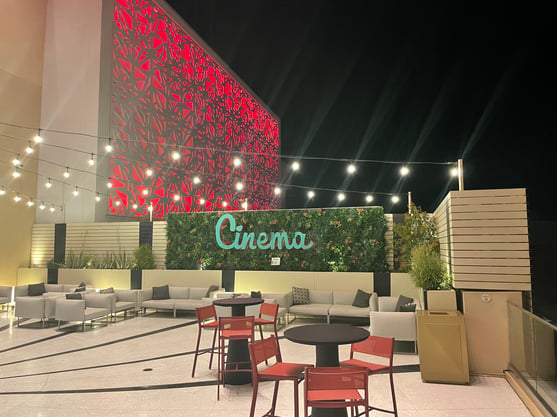 Businesses and residences across the country are turning to Vistafolia for a zero irrigation instant impact to bedazzle entrances and welcome people into a space, while blurring the line between indoors and out.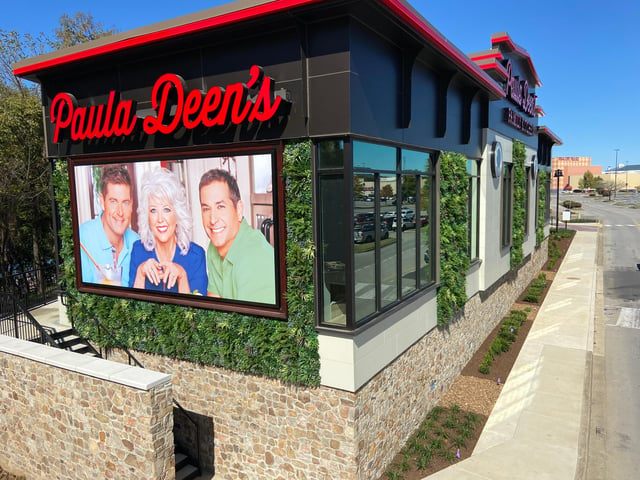 3. Rooftop Greening
Vistafolia has a short installation window, needs zero irrigation or frequent maintenance but provides the same greening effect and wonderful biophilic benefits to interior and exterior landscape. Vistafolia stands up the recorded 120 plus degree temps on this Texas rooftop.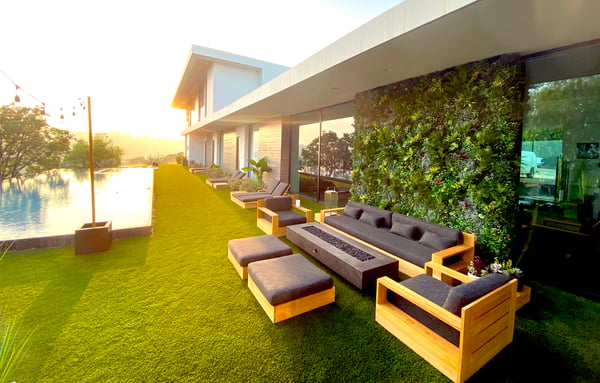 4. Waiting Areas
VistaFolia is the maintenance-free go-to for hospitality & luxury, high-end, multi-resident projects. Both new construction and renovated, repurposed buildings are seeing the value & beauty of Vistafolia in areas where people spend their time waiting.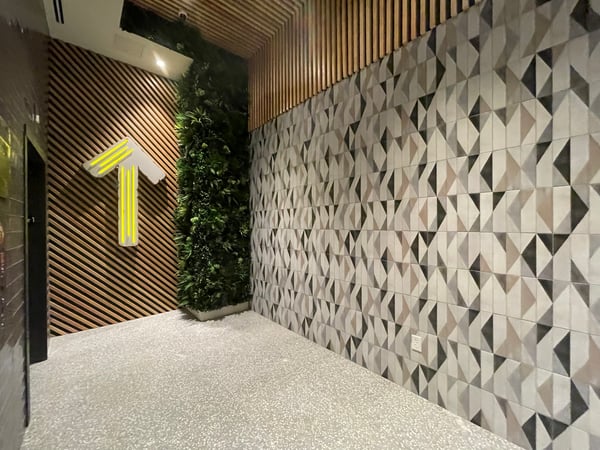 5. Poolside Greening
Fire Rated and UltraViolet Technology
Five Year US Warranty
Installation Experts in US, Canada, Mexico
Minimal Upkeep Needed
Recyclable
Patent-Pending Horticulture Design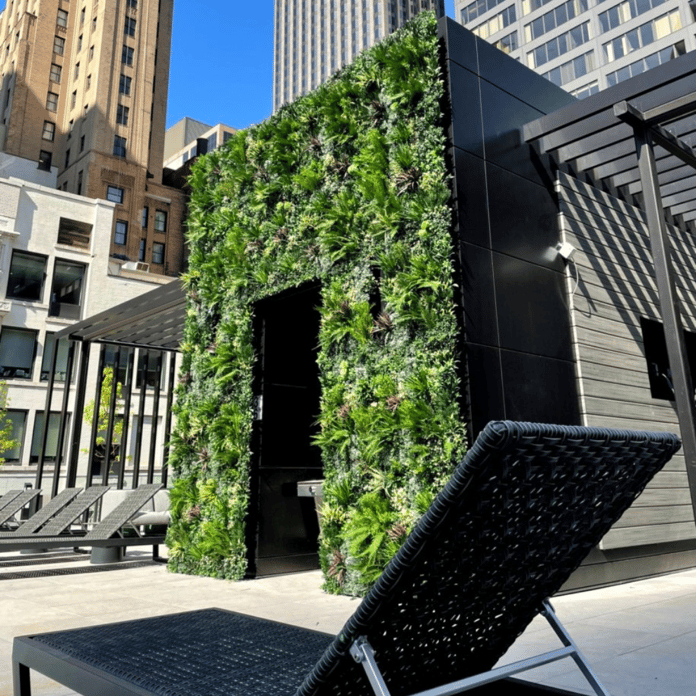 6.Faux That Blends With Nature
Vistafolia offers hyper-realism like no other. Each plant species is designed from stem to tip by award winning London-Born Horticulturist Paul Alder. Each plant is chosen to look natural in any climate or grow zone. Designers looking to blend natural and faux, know Vistafolia is the way to go.