UpScapers Unveils Maintenance-Free Greenwall at Environments for Aging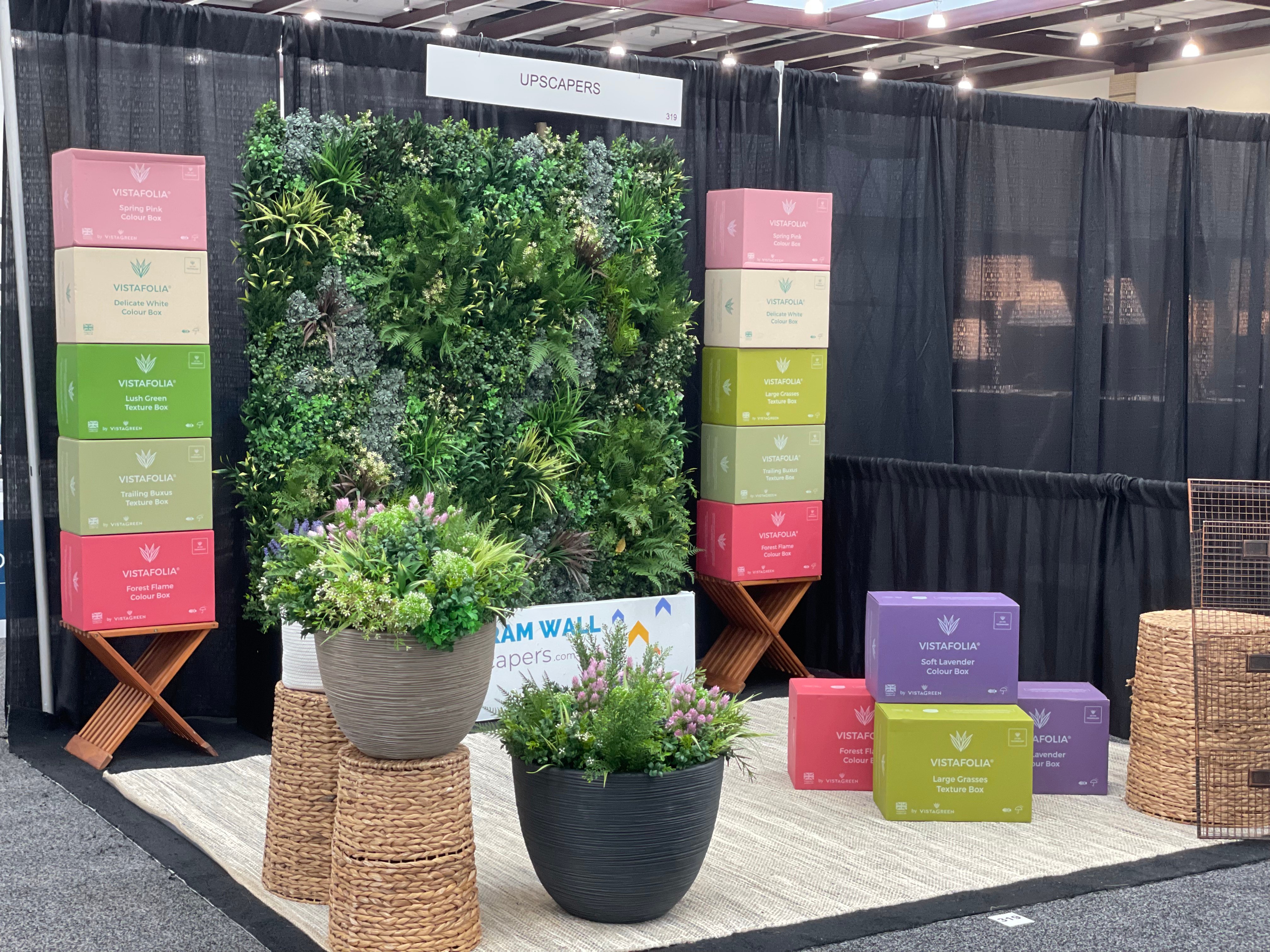 The Environments for Aging Expo & Conference offers the latest strategies and ideas to create functional, attractive living spaces that meet our aging population's needs. Attendees will network with peers while learning about new innovations in senior-friendly design during an intensive three-day experience at this comprehensive event! This year we got to attend the event in Chattanooga, TN, and feature as an exhibit.
Our Exhibit Booth
As an exhibitor, we got to connect with others who work with new trends in senior living design. Here are some pictures of our booth! We love every opportunity we get to spread the word about how our artificial green walls can upgrade any space.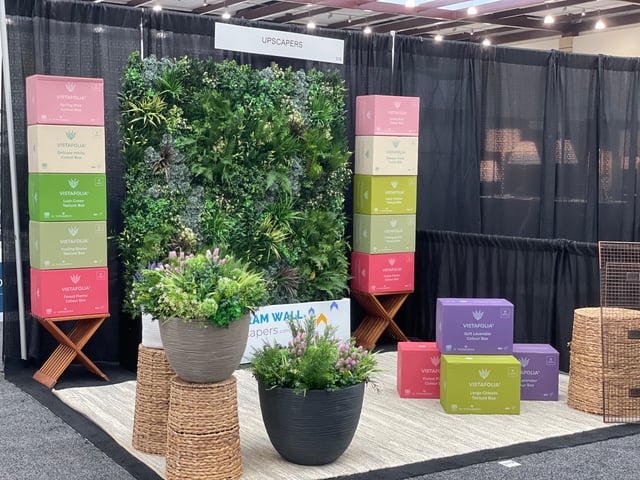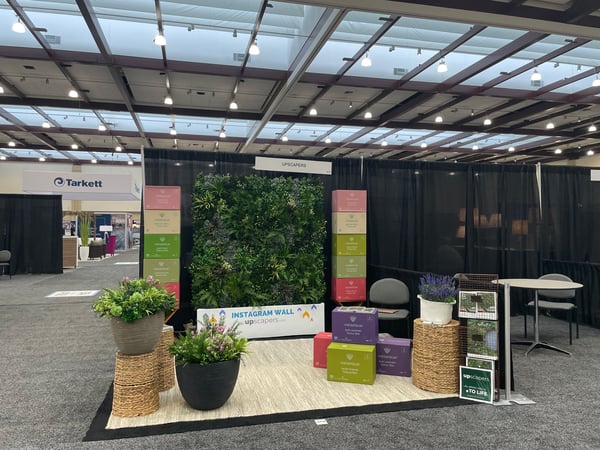 An artificial green wall is an interior design that is both aesthetically pleasing and environmentally friendly. Artificial plants are often used in offices, restaurants, hospitals, or other commercial spaces to create a natural feeling without the need for exposing people to hazardous chemicals. The main benefit of this type of wall is it can be installed anywhere inside your building with no real limitations on size or shape! We can create anything from small indoor gardens to large outdoor landscaping with the help of our talented team of designers. Artificial Green Wall offers custom designs with an emphasis on sustainability, so you know your project is going to be built with care and attention to detail.