Damaged Marble Walls Turned into Indoor Green Wall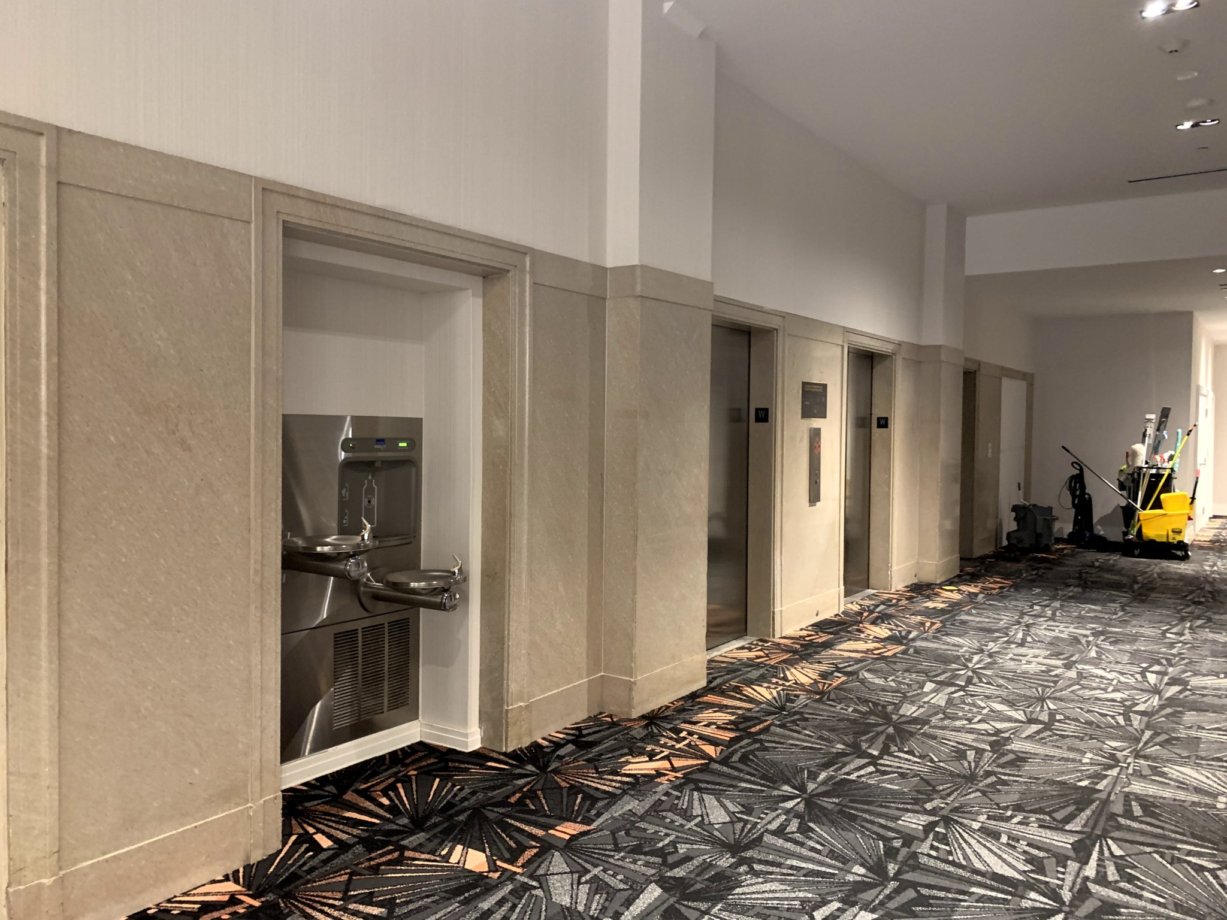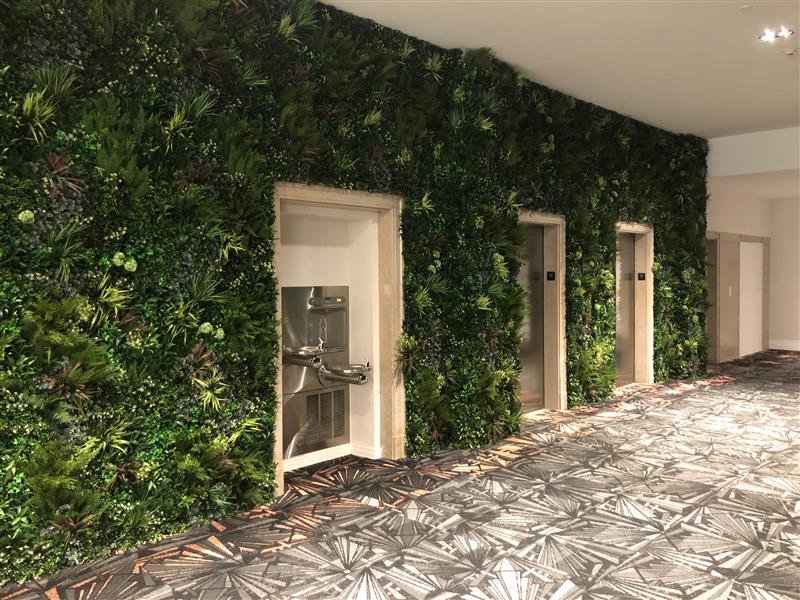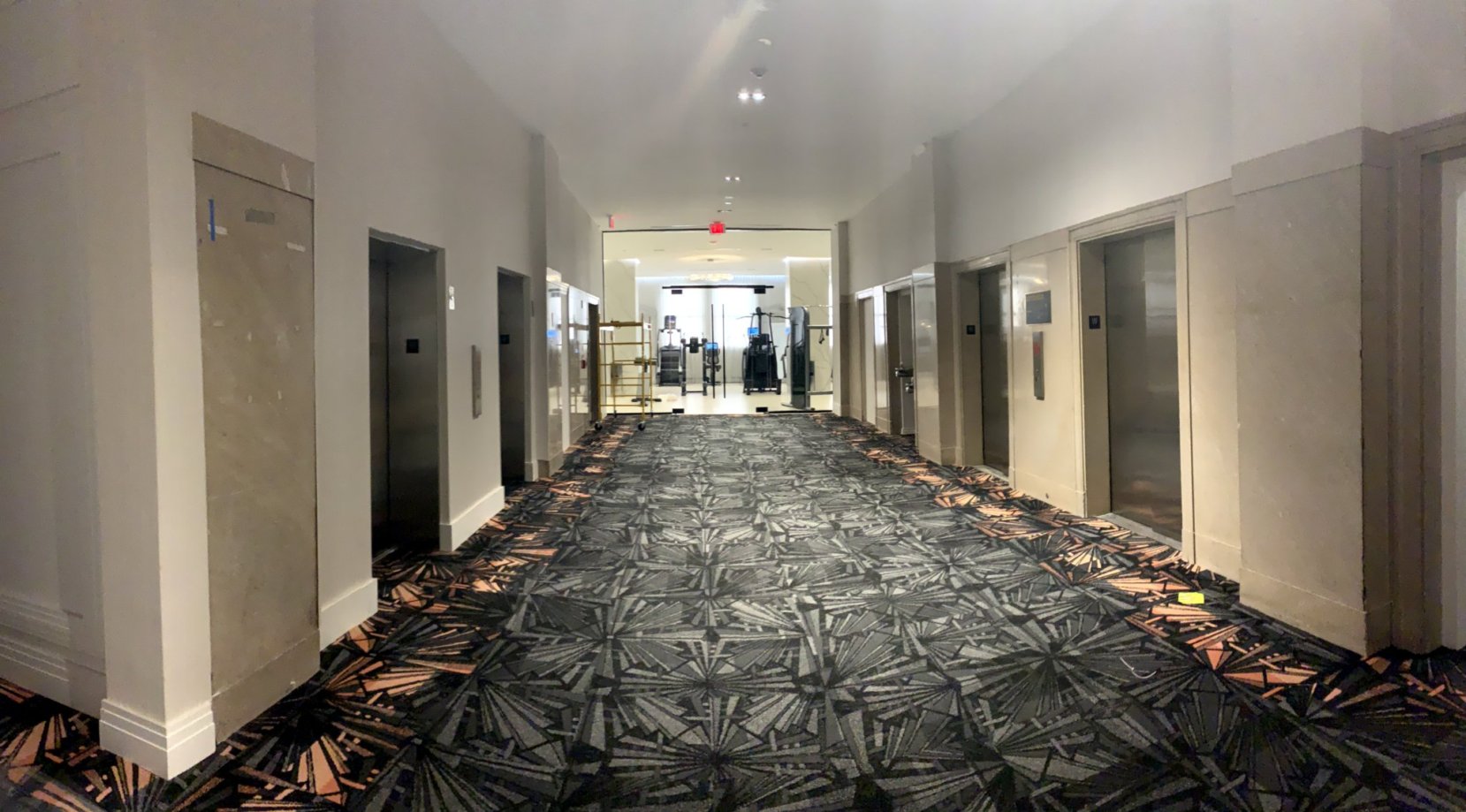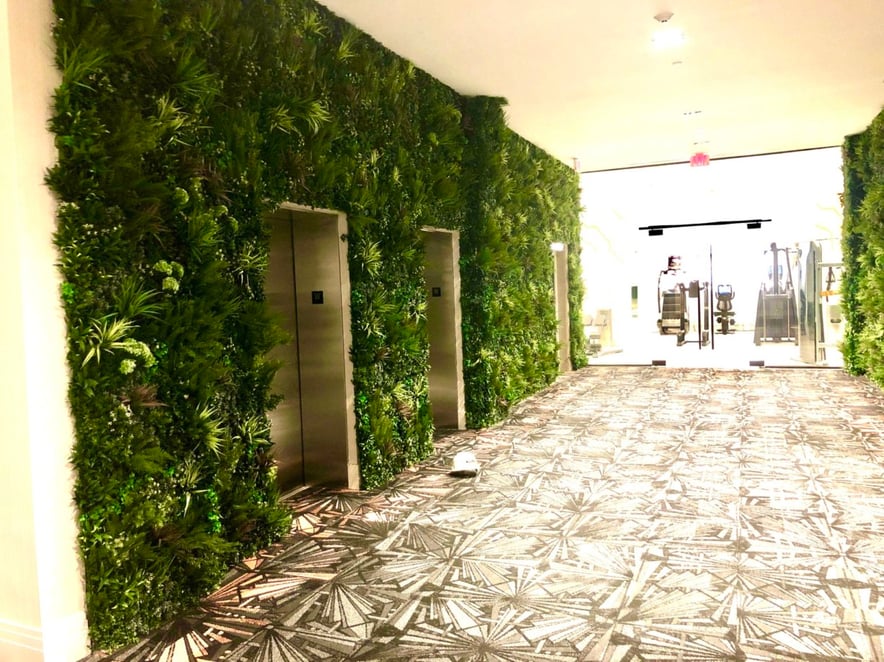 Zero Maintenance Indoor Garden Without Lighting or Irrigation
Design Challenges: Low light, no light, multiple surfaces, brick, marble, drywall
Solution:VistaFolia by VistaGreen artificial green wall paneling can be mounted to any surface, wood framing was used to fill in depressions in the wall to create a seamless vertical garden look.
Marble restoration can be a costly endeavor and in some cases it may be so chipped and cracked from years of aging and use that the cost to restore it outweighs the cost to replace it.
That is exactly what happened in this scenario in a luxury high rise multi-family living complex in downtown Philadelphia. The entire building is historic and under renovation, but most of the work is in restoration. When this downstairs gym, dubbed the "garden-level" could not be restored UPScapers was brought in to install VistaFolia by VistaGreen indoor living wall panels throughout the entryway to the gym and elevator bank to create a true indoor vertical garden feel in this low, no-light basement level area.
The area also leads to world-class amenities for the residents of this building, from the business suite to spa services and even an indoor children's romp room the VistaGreen vertical garden brings the outdoors in for the residents of this world-class multi-living chain.
TheVistaFolia by VistaGreen green wall system wall flowed nicely between an indoor preserved moss wall inside of the gym and other resident amenities on the indoor garden level floor.
DOWNLOADS & ADDITIONAL RESOURCES
Indoor Green Wall Product Brochure
Indoor Green Wall Maintenance Guide
Green Wall Manufacturer Technical Guide
Certified Installer Training
Become a Reseller
Specifications & Drawings