VistaFolia Faux Plant Wall Featured at High End Family Fitness Chain.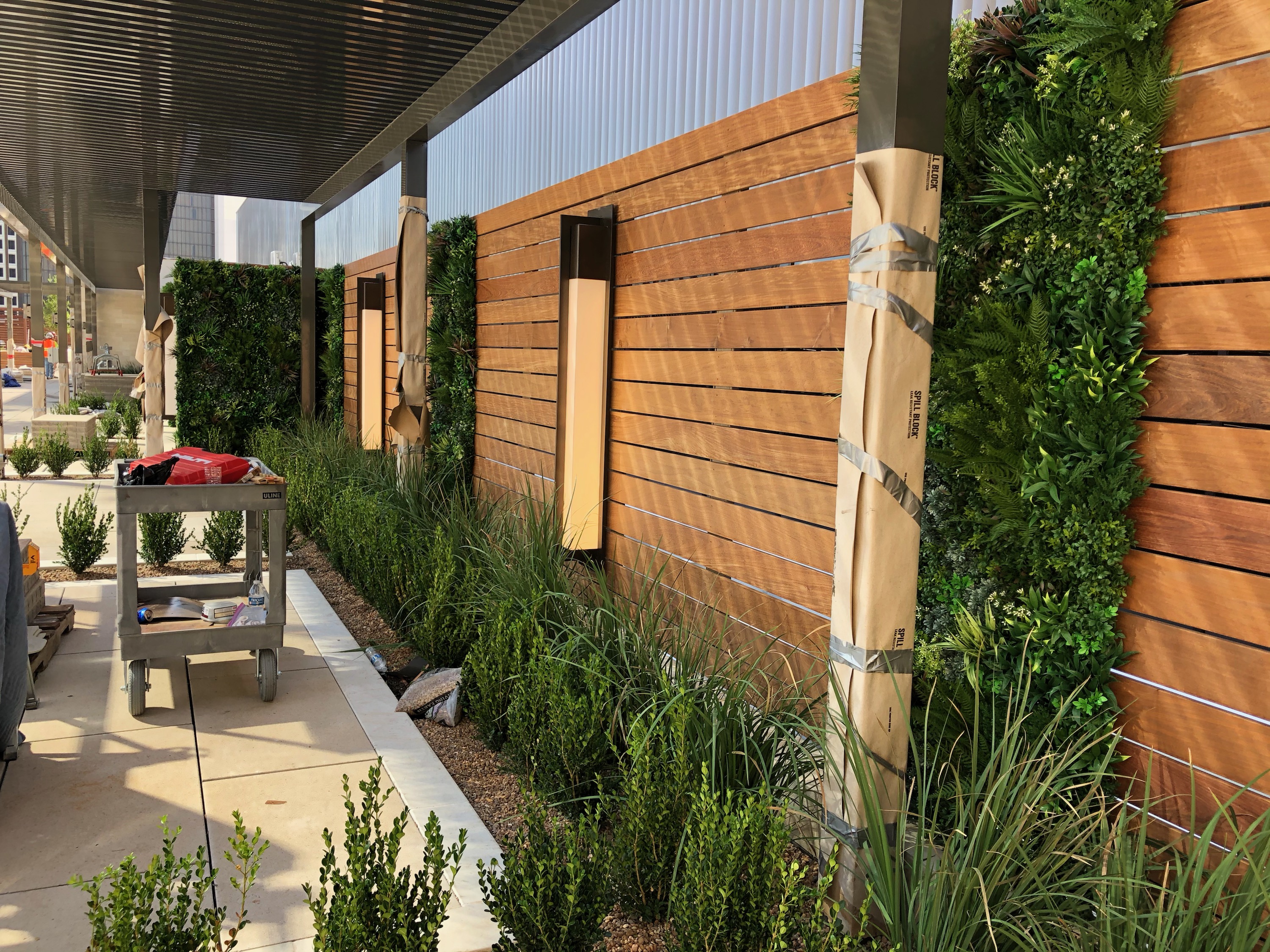 The Houston City Club's former home in the Greenway Plaza area has been transformed into Houston's first gym level Life Time gymnastics thanks to an investment of $ 34 million from the company.

Life Time Greenway, as the new facility is known, was opened to "basic" members on October 25, and all members were admitted on October 28 to use the facilities and experience the outdoor artificial plant walls.
Life Time has installed a 54,000 square foot outdoor pool deck on the building's roof that features a 75-foot-long recreational pool and a separate 75-foot lap-long pool. The pools are surrounded by lounge chairs, cabanas, and maintenance-free VistaFolia by VistaGreen artificial green walls providing a myriad of biophilic benefits and cost savings so members can relax after workouts.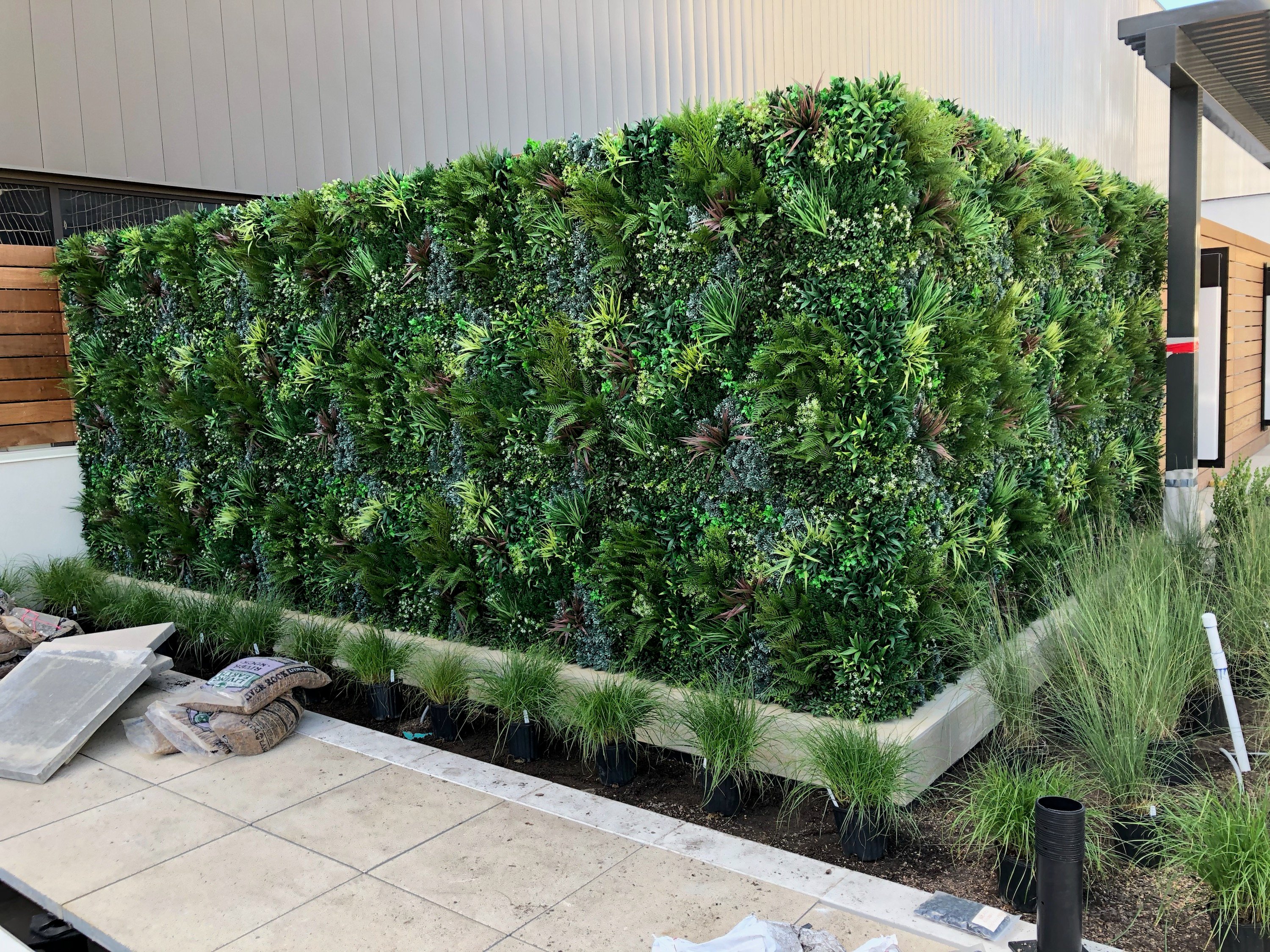 Life Time spokeswoman Natalie Bushaw said a rooftop pool and green wall, installed by Nature's Creation out of Troy, Michigan, addition is the company's first in Houston and is one of the unique amenities available to members of the Life Time Diamond Signature Club.

Inside the 98,000-square-foot building, Life Time has installed more than 400 exercise machines of all kinds.


Bushaw said a combination of machines the company offers has changed in recent years, as member preferences favor "functional" training with rope training, calisthenics exercises and other bodyweight exercises.

"We tried to tailor our purchase of equipment to the specific needs of our members, and that was something we've clearly seen in recent years," said Bush .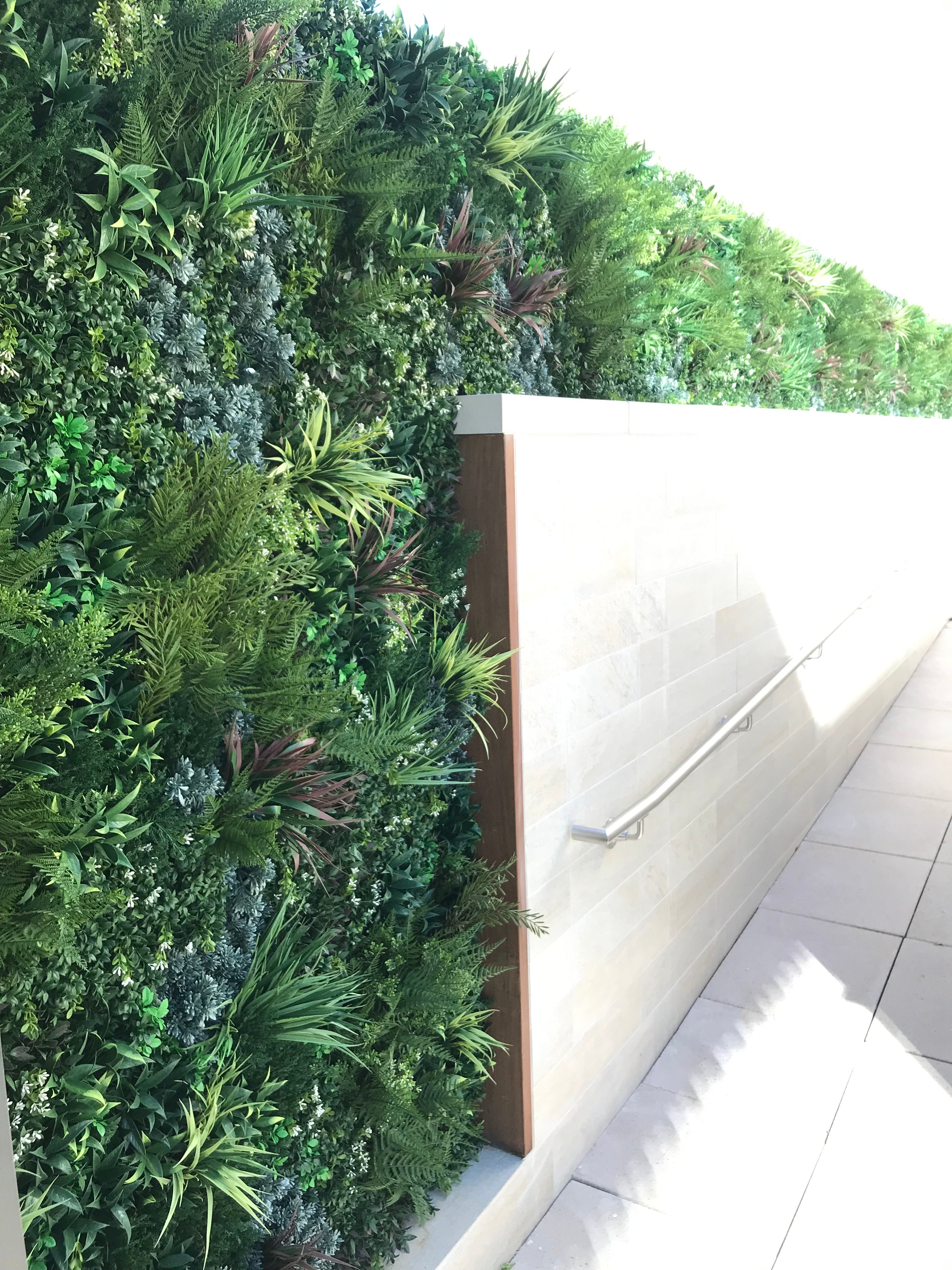 That said, there are still dozens of weight machines available as well as stationary bikes, elliptical machines and treadmills.
VistaFolia by VistaGreen was an easy choice over faux ivy walls for LifeTime Fitness as it provides for, tost realistic artifcial plants in the market, truly unique green wall designs, was easily customised to any style and will be a hassle free year round faux plant wall suitable for the sometimes extreme Houston climate. This lightweight green wall system also helps with ambient noise reduction around the pool and can be a high 2-sided privacy fence as well.
Green Wall Photos Courtesy of Shaun Lewis, Nature's Creation